Custom Manufacturing
It's not just about making things right, but making things that are right for you.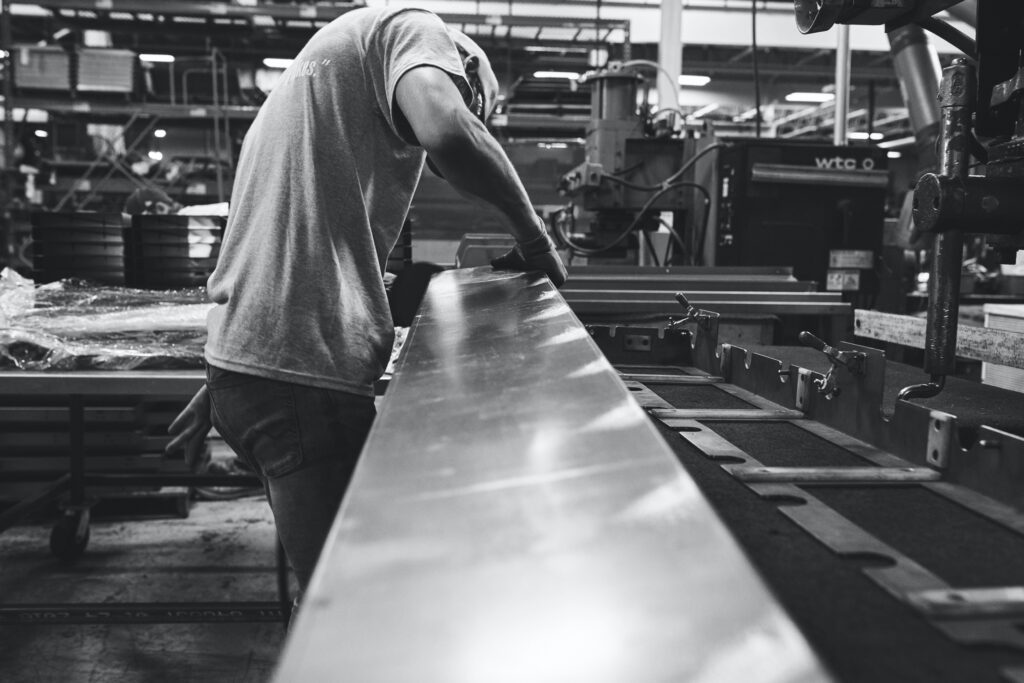 Sheet Metal Fabrication
With over 100,000 square feet dedicated exclusively to sheet metal fabrication, we're a high-capacity operation making products that range widely in size—from items that can fit in the palm of your hand to products that require machinery to transport them. We also provide stocking programs for all of the industries that we serve. Whatever problem you are looking to solve, our engineers do what it takes to bring your design concept to manufacturability. We can work with standard drawings or custom specifications in stainless steel, aluminum, carbon steel, and galvanized steel. And, we offer all the good stuff: laser cutting, press brake forming, welding, and assembly.
Metal Stamping
Metal stamping is where Proos got its start, and it's still a vibrant part of what we do for clients in the automotive, industrial, and office furniture industries . The parts we make range from highly visible Class A products to structural components. They are also used in other value-added applications, such as assembly. Whatever your challenge, we're here to make your job easier, your process smoother, and your product more effective.
Types of metal stampings we provide include: progressive, staking dies, hand transferred, and draw dies.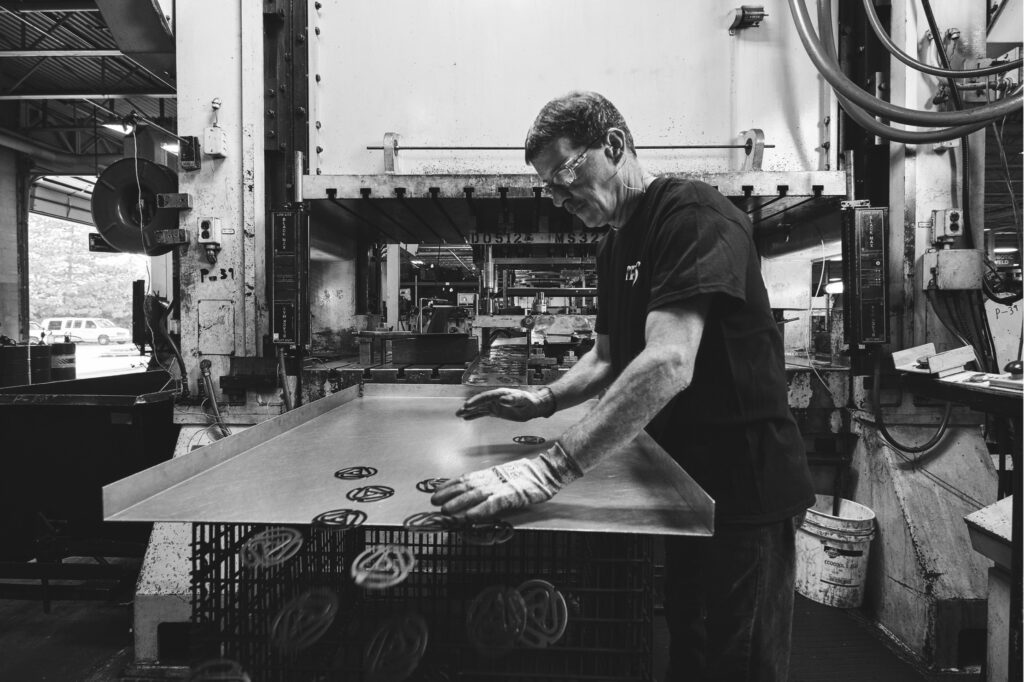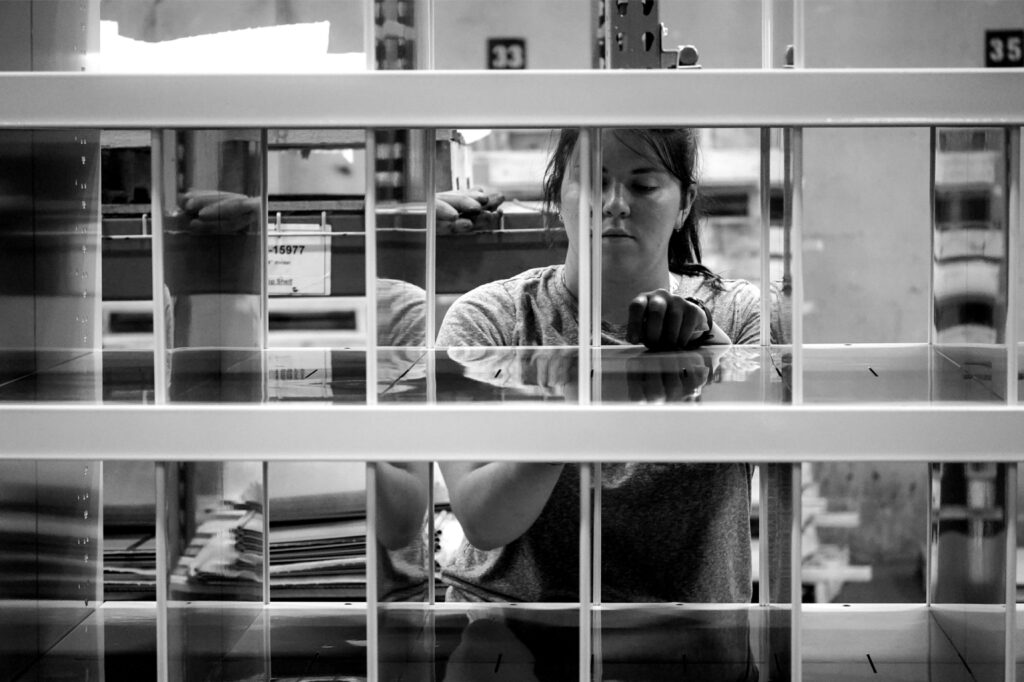 Assembly
When it comes to assembly, everyone needs something slightly different. Because Proos is all about relationships, we are committed to working with you to assemble parts and products in whatever way suits your business best. Our team has the capacity, experience, and facilities to deliver your products completely assembled.
Electrical Assembly
We believe in solving problems before they happen. We work with clients to address all of their electrical assembly needs and ensure the electrical components of larger products are fully functional before leaving our facilities. Whether it comes to motor assembly, control boxes, or wire harnesses, let our team handle the details.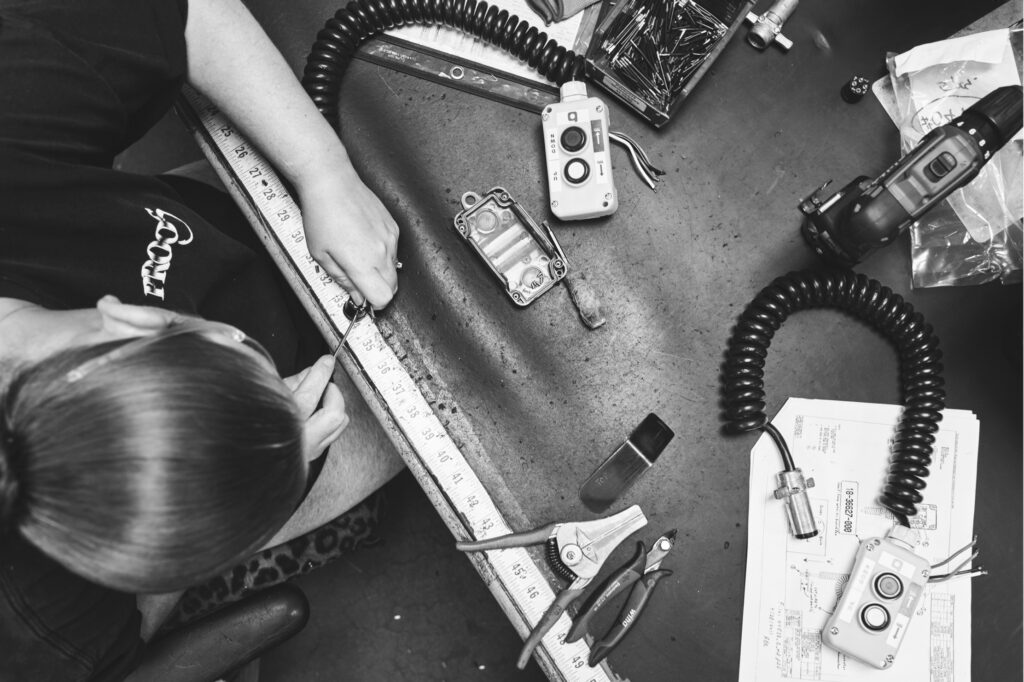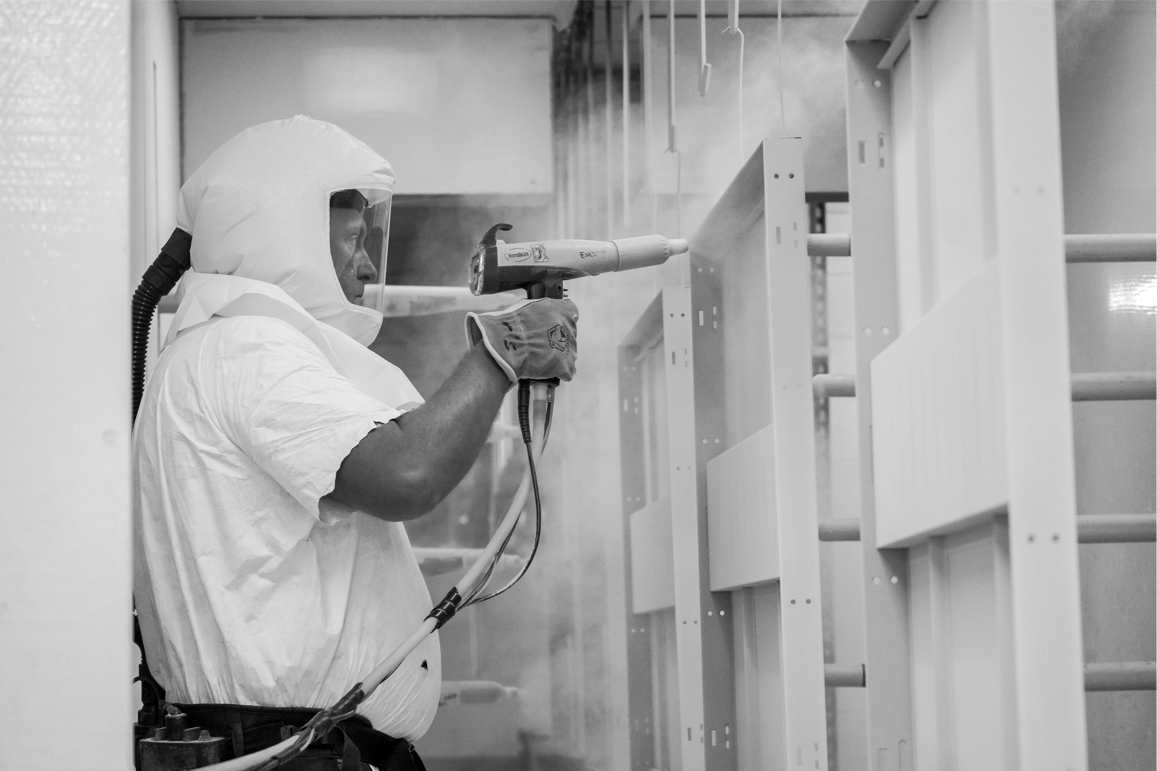 Powder Coating
At Proos, we know that sometimes equipment has to look as good as it works. We paint every product with precision so that when we deliver you the final result, nothing is going to get in the way of maximizing your efficiency.