Every job is based on attitude, energy, and effort.
Our core values say it all—we want to see our employees grow by mastering new concepts and skills and committing to doing their best to advance the company and their team. We don't care about the bumps in someone's past—we care about hard work and dedication to personal and professional growth in the present. If the way we work works for you, we'd like to talk.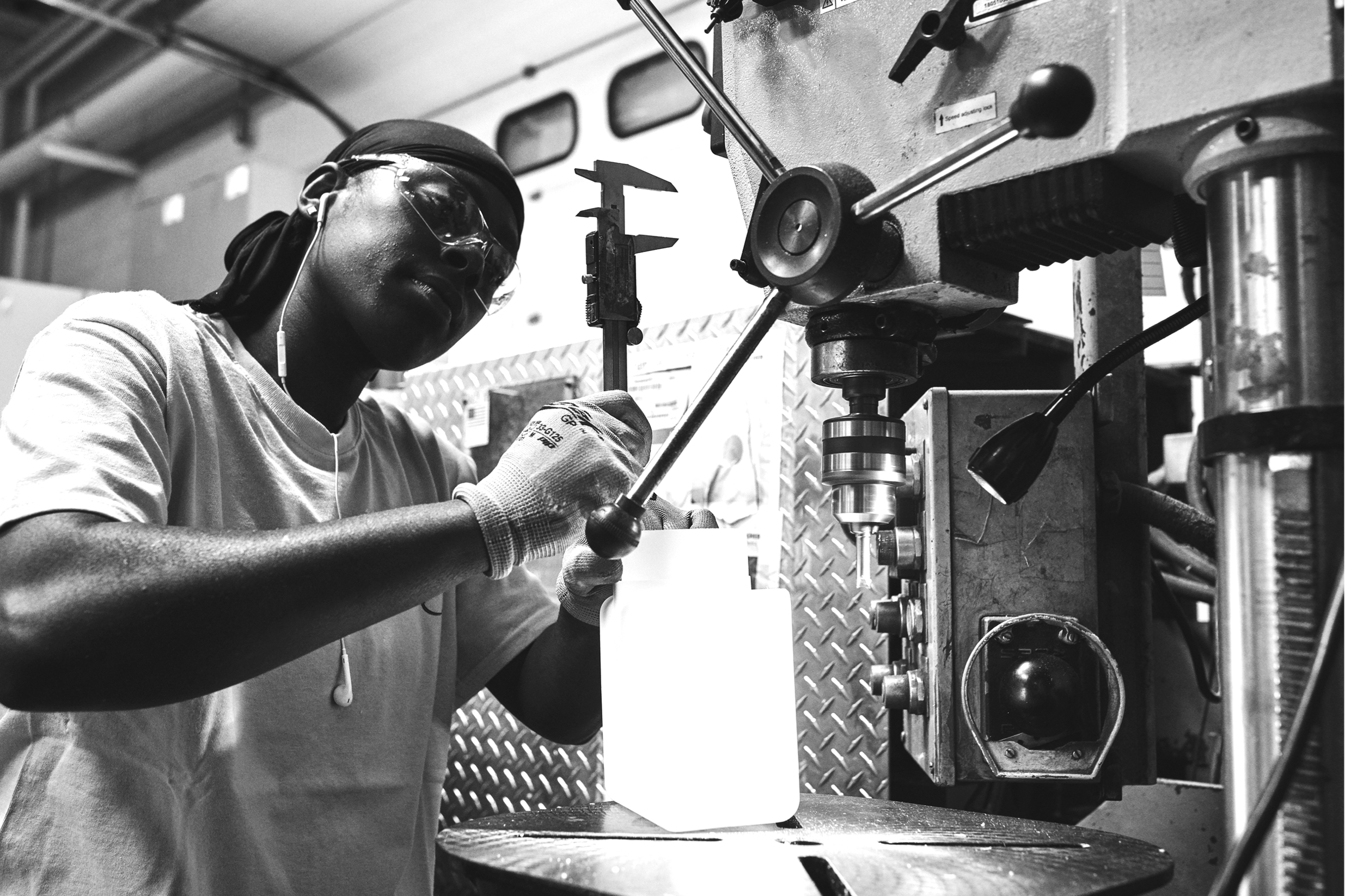 Internships
Advancing the next generation.
We provide opportunities to further skill levels and knowledge in a variety of departments as students are beginning their careers. We have a rich history of engineering and manufacturing expertise, which creates a platform for us to advance the next generation. We partner with local universities and students. If you're interested in learning more, contact us.
"I love the people at Proos. I've been in some tough situations the last few years and every single time, [Proos employees] have banded together, got tough, and got the job done. Proos also gave me the opportunity for the career change I was looking for, which has been one of the best gifts in my professional career."
—Josh, Project Management
"Since starting at Proos I've been able to budget better and develop my leadership skills. This is a really supportive environment that wants to see employees reach their full potential. I appreciate the opportunity to aim for that every day."
—Katie, Marketing
"[Proos] is not afraid of pushing boundaries. Proos invests in the education and development of our employees, which allows us to do amazing things."
—Tyler, Operations
"I love the pace that Proos operates at. We are building something very cool here and to be part of that is awesome!"
—Mitch, Sales
"I love the work-life balance at Proos and the fact that everyone is helpful in and outside their own job roles."
—Lindsey, Sales
"I love serving such a dynamic and ever-changing industry. We have SO MUCH opportunity to grow and become the leader in material handling. I love that."
—Kevin, Sales
"Proos has continually provided me with an opportunity to grow within the company. Overall, the best parts of working for Proos are the people and sense of community."
—Keenan, IT/Logistics
"The culture at Proos is unique and full of positive individuals who make coming to work an easy decision."
—Bryan, Operations
"I love the culture and people at Proos!"
—Paul, Purchasing
"Every day is different – and we have a great team here that works together to successfully complete our objectives."
—Jason, Operations
"Everyone has a 'one team, one goal' mentality to exceed the customers' expectations. That's what gets me excited to come to work every day."
—Justin, Sales
"I love working with so many different individuals who all come from such diverse backgrounds."
—Pete, Operations