UHMW Spiral
For compliance with antistatic and nonmagnetic requirements, this spiral chute utilizes UHMW material and can be configured to accommodate changes in height, width, entry location, or number of entry points.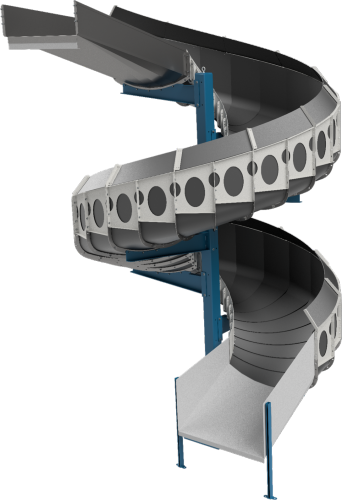 All transition surfaces are non-magnetic, allowing parcels to travel smoothly and consistently regardless of their contents.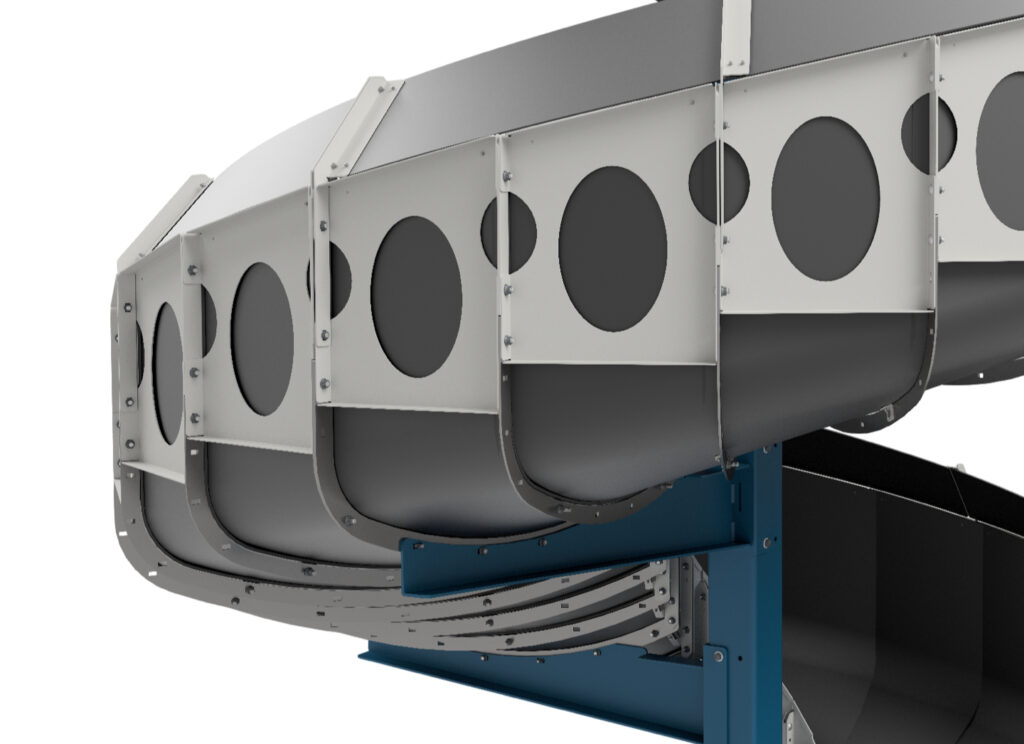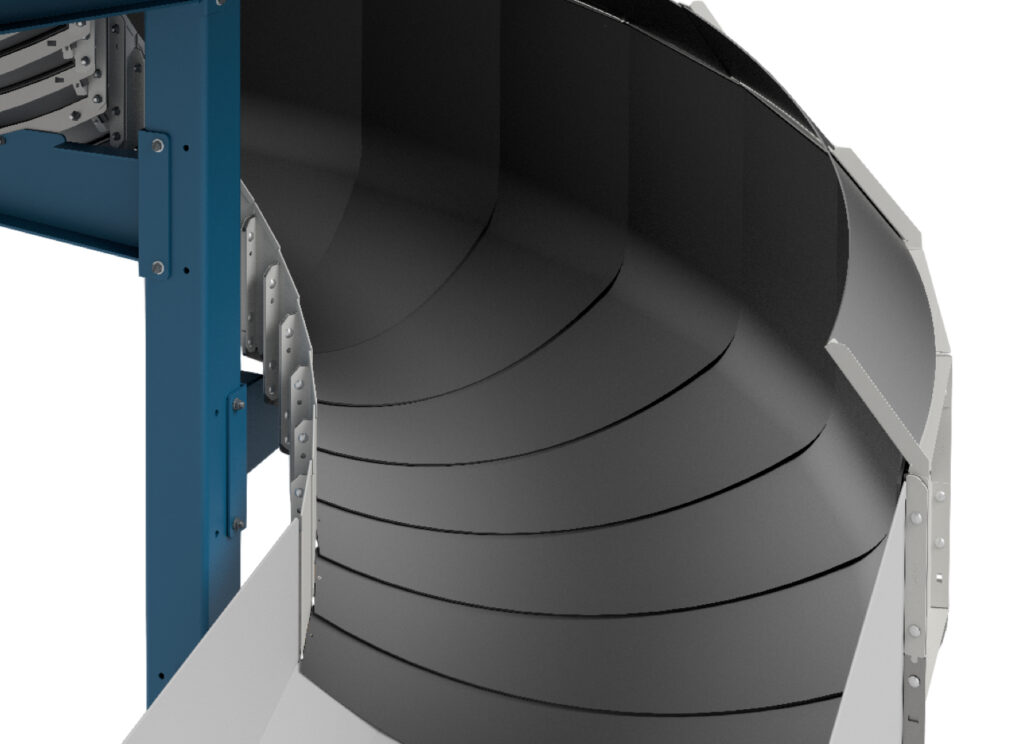 Chute assembly can be adapted to any application by modifying the number of chute sections.