Single Entry Dual Level
Provides three zones of accumulation per chute. Each zone is actuated pneumatically by the operator control panels. Stand-alone or clustered configurations are available to reduce costs and minimize installation time.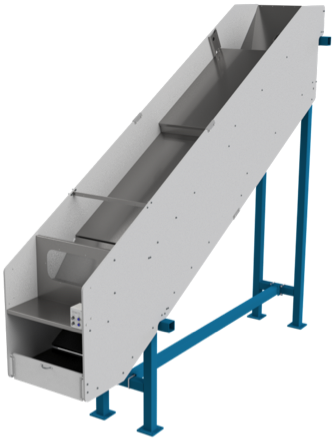 Four accumulation zones in one chute allow for smooth operator changeover while sorting to the chute continues. Pneumatic cylinders are also included in accumulation zones, further increasing efficiency.