Dual Entry Combination
This dual entry chute is a double threat, designed to divert into a Gaylord or mobile bag cart for stacked sorter applications.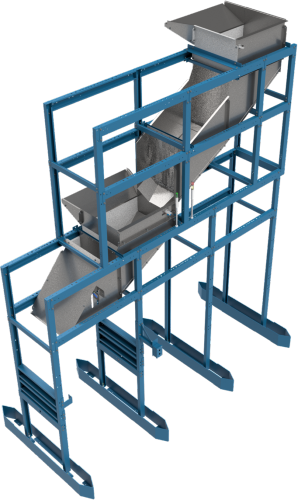 This solution has vinyl flaps to control fast-paced discharges from the sorter. Its quick-change loading area expedites transfers from bags to Gaylords. Its common support structure allows for close-quarter mating of neighboring chutes. The product can be delivered fully wired for quick on-site install.